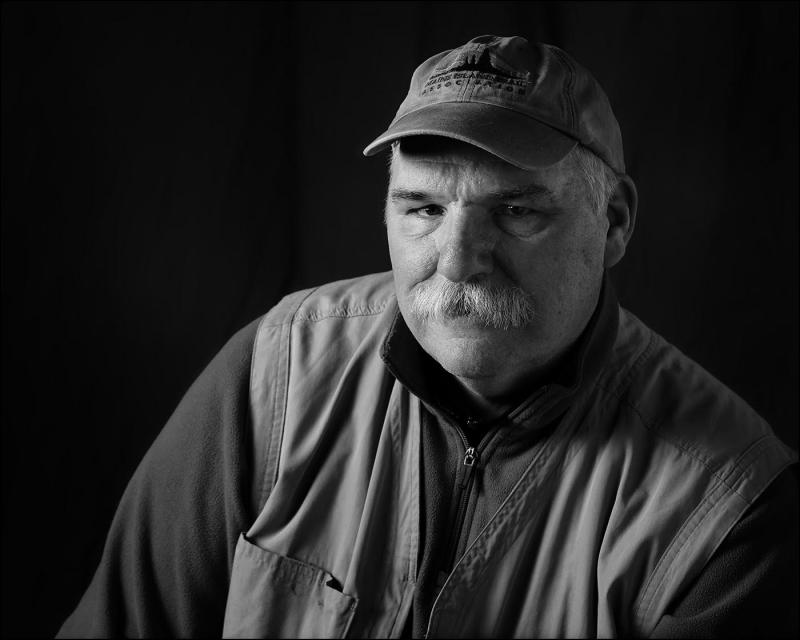 The beauty of nature with Rob Smith
Rob Smith starts his days early. He only has a few hours before the first light of morning fades and with it the gentle lighting he prefers for his avian photography.
In a year, Smith said he drives over 30,000 miles locally, with the occasional trip to Florida, to his "secret locations" to photograph birds. He makes these trips alone. Smith said he prefers it that way as photography has always been a "lone wolf situation." It's just him, his camera and the birds. 
"Birds to me are like flying flowers. They're incredibly beautiful."
Smith's work is on display through July 26 in Boothbay Region Art Foundation's Members' Show.
The Harpswell artist's interest extends from Florida's large wading birds to those that flock to the birdfeeders and posing stands in his backyard. His current favorite is the snowy egret, a large white bird with black legs and golden feet. He explained the challenge of photographing white birds as their feathers are vulnerable to light changes and he has to make quick camera adjustments when they're mid-flight.
Smith takes around three to four thousand photos during his daily sessions and deems five or fewer portfolio-worthy. He explained, "(It's) just looking for perfection in every image. That's my life goal, I guess, is to get the perfect image, which I never will. But you have to believe that." 
Smith has been involved in photography since the 1970s. He attended the Art Institute of Boston during high school and spent a year studying photography at Paier College of Art in Connecticut. However, Smith wasn't interested in becoming a professional or "wedding photographer." It was only after he retired in 2008 from his 36 years in construction that Smith began to focus on his photography. 
"It's virtually a full-time job although I do my best not to make any money," said Smith, laughing.  
Smith sells his works for-profit, but also donates photos to raise money for his local library and fire department in Harpswell, and Maine Paws for Veterans, which provides service animals to veterans with post-traumatic stress disorder (PTSD). 
Beyond his avian photography, Smith's passion is capturing the beauty of nature. He credits this fascination to childhood camping trips with his parents and four siblings. This was before "luxurious travel homes" when his family had to make do with tents and no running water. "Nature can be a cruel world, but it is what it is, and just seeing the beauty of it when it's surrounding you, it's impossible not to be in love."
Smith is part of a group that goes to Coastal Maine Botanical Gardens every Thursday morning before it opens to shoot his botanicals. He is also drawn to Maine's seascapes. Smith has garnered recent attention for his ocean photography and his technique of slowing his shutter speed to blur and smooth the waves. One image, "The Curl," has won several awards including first place in the color category at the 2019 Maine Photography Show. However, Smith doesn't place much value in awards. 
"I have a lot of photographs that I think should be award winners but aren't," explained Smith. "Awards are more of an acknowledgment of what I see and how it's expressed to other people. But the award doesn't mean anything to me."
Instead, Smith focuses on photographing subjects he enjoys and developing techniques to make his photographs "memorable." The latter has become harder as technology has evolved and anyone can take quality photos on their phones, Smith said. However, as a member of First Light Camera Club in Brunswick and Portland Camera Club, he shares his skills with other photographers. This includes his slow shuttle wave blurring effect. Smith finds it rewarding to watch photographers improve and develop their craft. 
"People out there that have some knowledge, pay it forward any way you can and try to teach other people," advised Smith. "Make them better than you. That's my goal."