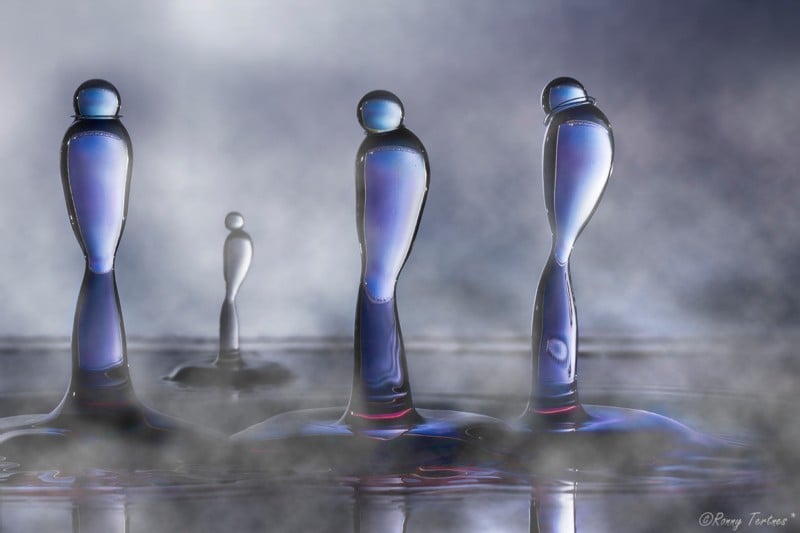 Photographer Ronny Tertnes uses ultra high-speed photography to capture remarkable liquid sculptures that appear to come to life.
Tertnes, a Norweigan photographer, uses a Canon 7D with a Canon 100mm Macro lens to freeze water in such a way that it becomes anthropomorphic. Some of the shapes appear to dance in unison, or even stand ominously as if looming figures have their hands shoved into their pockets.
Aside from the human-like figures, Tertnes also captures wonderful shapes, some look like mushrooms, and others times it's a perfect heart, all done with emotive colors and serene backdrops.
Methodology
Tertnes makes the
…
Read more